Personalized Creations for your LuckyPup
LuckyPups specializes in an assortment of custom pet items including treat jars, pet bowls, dog-cals, and gifts. All of our creations are personalized with your dog's (or cat's) name. We can work with every pet owner to spoil and pamper each pet. Custom orders are welcome. Your dog will sure feel like one Lucky Pup!
So I saw that there is nothing better for people than to be happy in their work. That is why we are here!
"

Ecclesiastes 3:22 NLT
The Process
Each on of our product are carefully created by either me (Kristen) or my husband (Chris). First the design is created on the computer, cut out of vinyl, hand placed on the item, and covered for protection. Next the item is hand etched with a sandbaster. Last, it's carefully cleaned and packaged for your LuckyPup.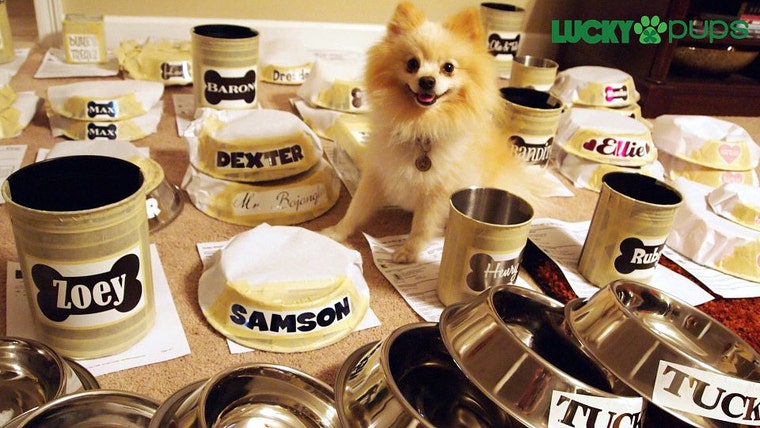 Koda with order ready for the sandblaster.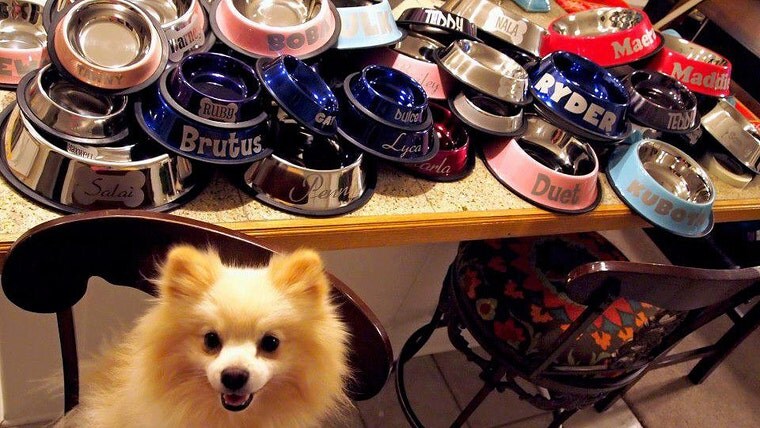 Koda with a group of orders cleaned and ready to be packaged.
Kristen Cooper
founder, owner, designer, shipping, photography, public relations
Kristen is a dog lover and owner of a cream Pomeranian named Koda. She created LuckyPups and is the designer of all the items in shop.
Chris Cooper
owner, etcher,
Chris is Kristen's wonderful husband that help where ever he is needed. He added his Lab, Lady to our family. He specializes in sandblasting and marketing.
Our LuckyPups Lady and Koda